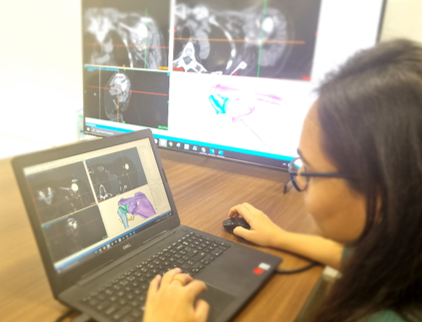 Segmentation from CT Scans & MRI Scans
Ground truth data for any automatic segmentation algorithm development requires highly accurate 3D training data that is validated by experts.
Patient-match products require dedicate team and a precise workflow. If you are looking to develop a new patient specific implants, instruments or just a planning for your standard implants, we can support.
We have a large team of imaging specialists who understand anatomy and can quickly help segment data using FDA cleared segmentation software. We can support any product validation needs of yours through our extensive and customizable DICOM & STL libraries
Patient specific design
Complex anatomy-based design for every patient requires expertise in clinical, 3D design, manufacturing understanding
Our design team undergoes rigorous training to ensure great quality Patient-match products that are accurate, organic and as per customer requirement.
We have a strong design team who understand and are expert at anatomy-based design tools and can quickly help you build or follow your clinical workflow for any patient matched instruments, patient-specific implant using best in class anatomy-based design
software.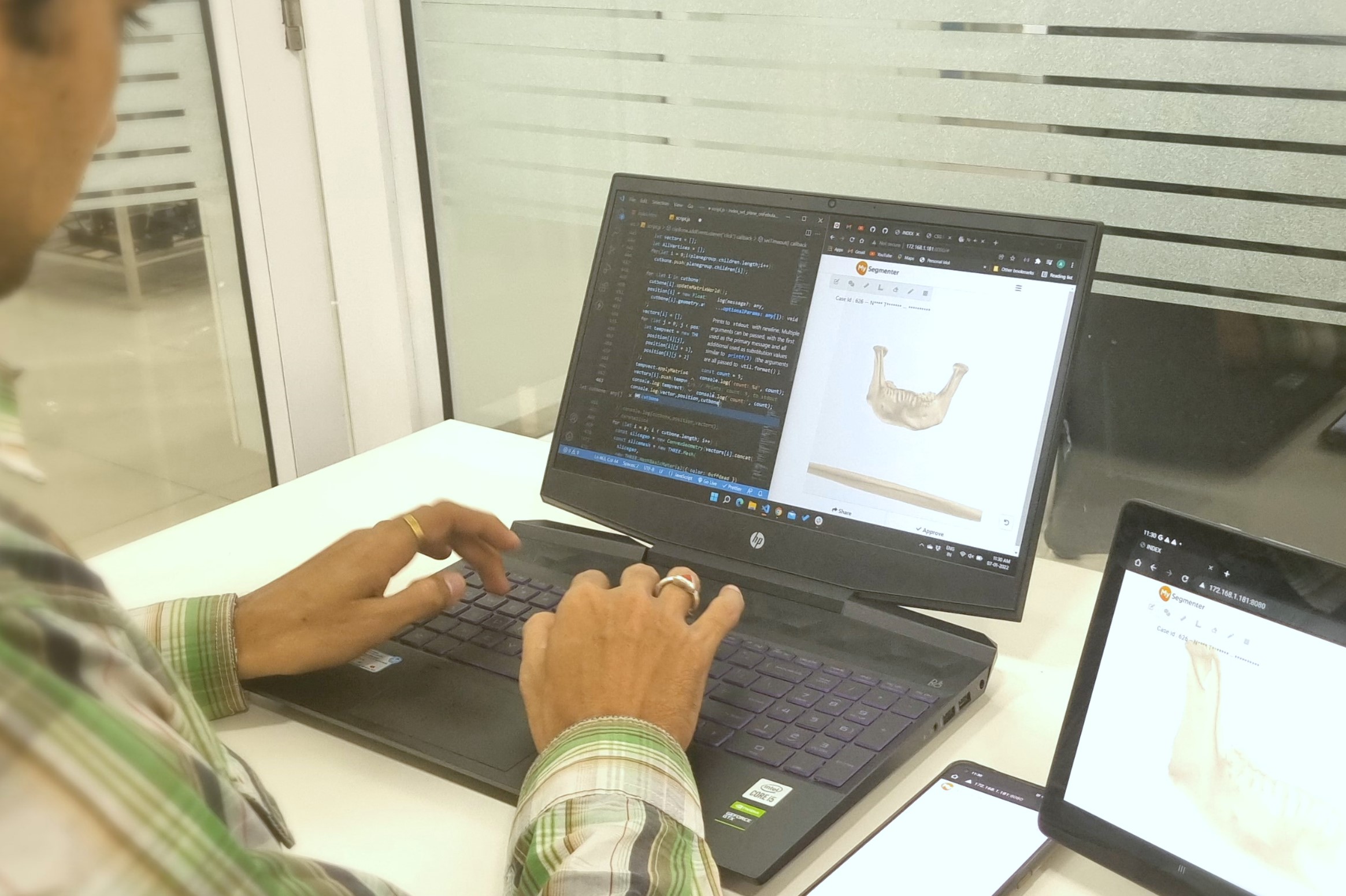 Web Planning Software Services
WebApps, iOS and Android based application development for 3D visualization of complex anatomy
End to end support from requirements gathering to verification and validation reports for regulatory submissions
Flexible model with hosting choices on our MySegmenter platform or integration into your existing platform