Patient Specific Cranial Plate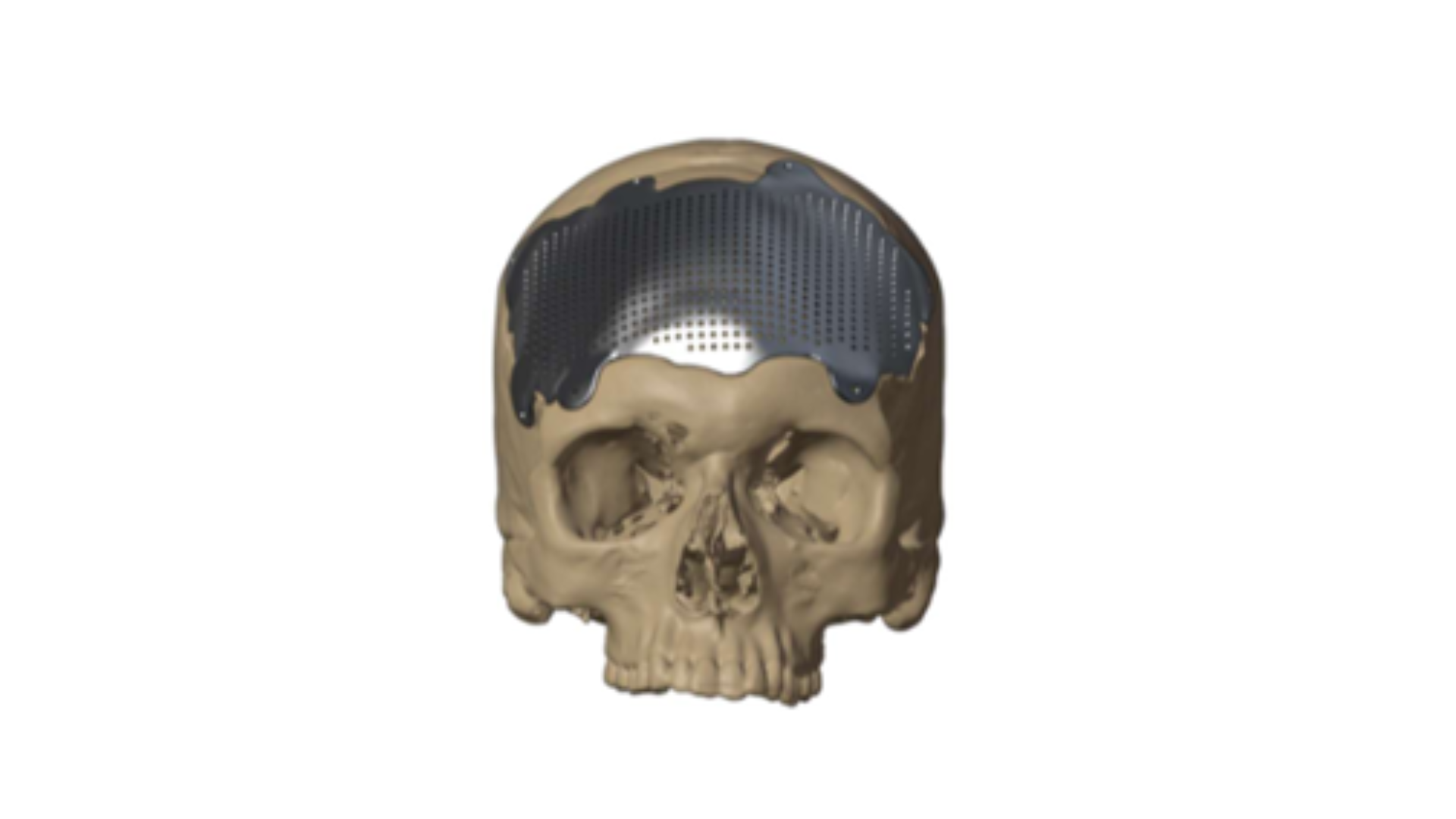 Case Information
Cranioplasty is a surgical process to fix deformity or defect in the skull because of traumatic injury, due to medical process injury, or due to any congenital issues.
The 18Y/M patient was suffering from severe fever which had led to the right side paralyzed of the patient. The right side of the skull was affected, and the surgeon decided to operate on the patient.  Surgeon's plan was to reconstruct the skull with a customized cranial plate.
Surgeon knows a customized implant will be the best option and approach for this case. So, he approached our team of designing the customized cranial plate for the patient.
Visualisation
To Visualize the cranial defect and the neighboring bone, a high-resolution CT scan was used to visualize and convert the 2d scan into a 3d model for visualization. The region of interest was well captured and replicated as a 1:1 digital model for understanding the size of the defect, density, and thickness of the bone.
Planning
We planned to design the prosthesis as close to the natural bone in terms of curvature, thickness, weight, etc.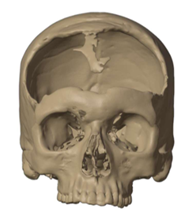 With reference to healthy skull curvature to get a shape and curvature of the plate.
Proper registration of the model was done, keeping anatomical landmarks intact for the better shape and size of the plate.
Holes were created on the surface to reduce the weight and to help suture the skin flap.
Screw provision provided in terms of flange extension on the plate for implant fixation to a skull.
3D Printing
Once the implant design was finalized and approved by the surgeon, the customized cranial implant was manufactured using 3d printing in medical-grade titanium (Ti6Al4V) and was used in surgery.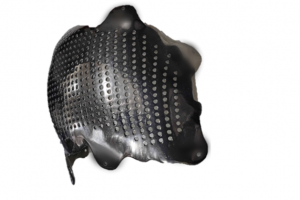 Conclusion
The use of the customized patient-specific implant helped in achieving accurate reconstruction of the skull. It reduced intra-operative time and faster the recovery of the patient.