Distal Femur Replacement
By Dr. P Suryanarayan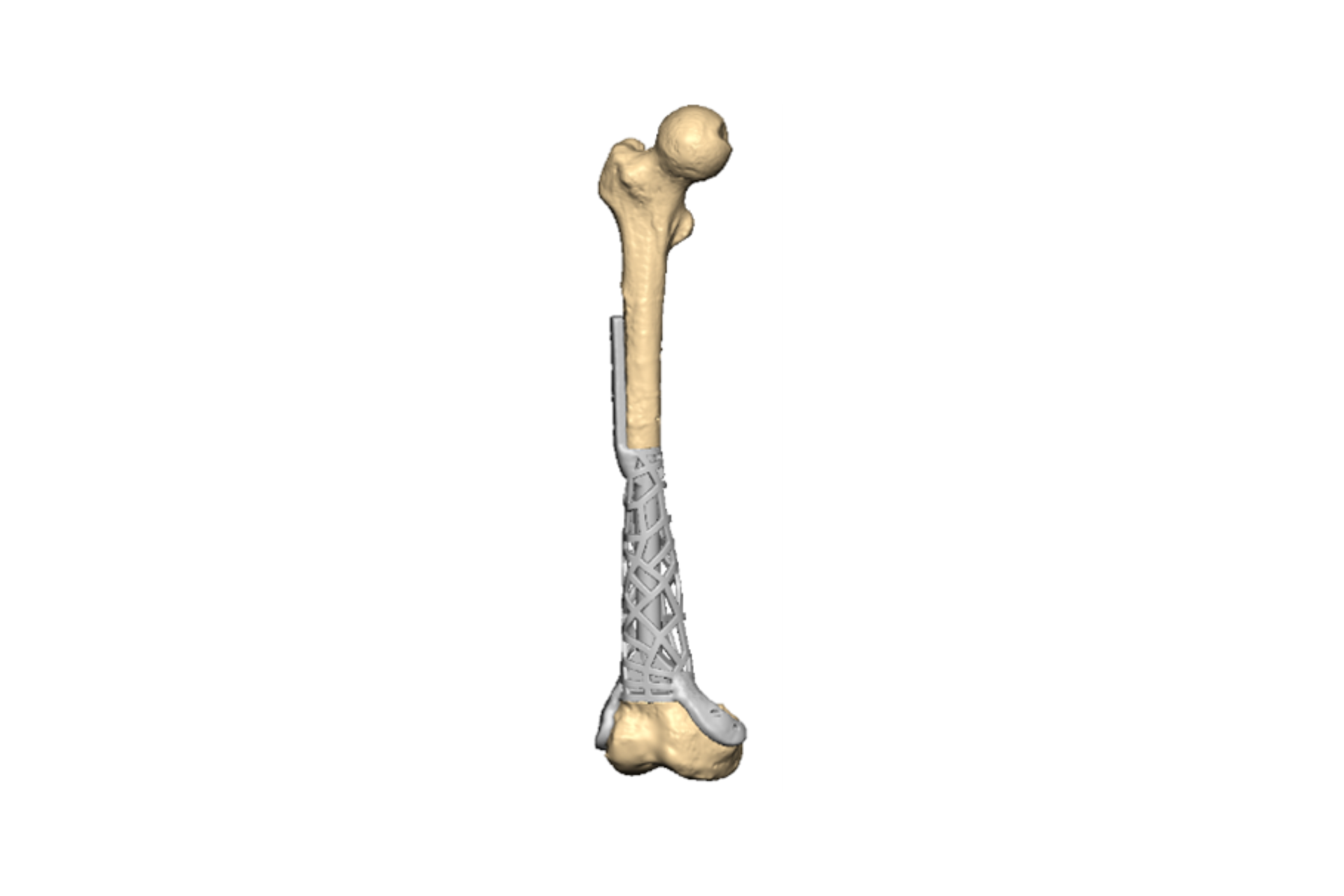 Case Information
With a history of Osteosarcoma 10 years ago, the patient was treated with the conventional rod implant on the femur. After a few years of surgery, the implant screw became loose and dispersed all around due to the weight of the implant. Moreover, fragments of the distal femur were also broken. That led to severe damage to the bone and caused difficulty in the mobility of the patient.
Patient-specific Implants and custom guides play an immense role in the surgical approach. Also, a 3D model provides a better case visualization in terms of bone reconstruction in pre-op planning.
Visualisation
CT scan was performed using scan acquisition protocol. The region of interest was segmented with our imagining experts, preserving all the anatomical detailing which could have clinical significance. 3D models and animations were shared with the surgeon for the initial 3D assessment of the case.
The initial thought was to replace the joint with artificial implant system. However, based on the segmentation data, it was concluded that the joint was unaffected and the distal femur and proximal tibia were intact with natural joint cartilages and hence didn't make sense to replace the natural articulation mechanism. Hence, it was decided to design a customized intramedullary implant for the femur.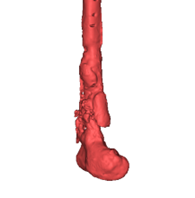 Planning
Once the Segmentation was completed, the plant was to reconstruct the femur with the custom femur implant.
Further assessment was done to ensure there are no other deformities present.
Surgeon resected the infected femur plate using the custom-designed femur cutting guides
To create the customized implant, planning was to take the healthy side and mirror with respect to the sagittal plane and match it with the affected limb.
Keeping a similar shape to the femur, designed the cage-like structure implant with the intramedullary road to hold the femur all together and flanges on the distal and proximal side.                                                                                                                                                                                                             
The resected region was reconstructed with patient-specific Titanium.
3D Printing
The printable plan consists of physical 3d printed parts – distal femur, cutting guide, a drilling guide, and implant prototype, that helped surgeon to evaluate the decided plan well before the surgery.
After the re-confirmation of the plan with physical models, the implants and guides were printed in bio-compatible materials – Titanium and medical-grade plastic respectively.
Conclusion
Pre-planning the surgical approach and using custom surgical tools and patient-specific implants all contributed to a precise reconstruction, shorter operating time, and quicker patient recovery.