Custom Sternum Implant
By Dr. Arvind Kumar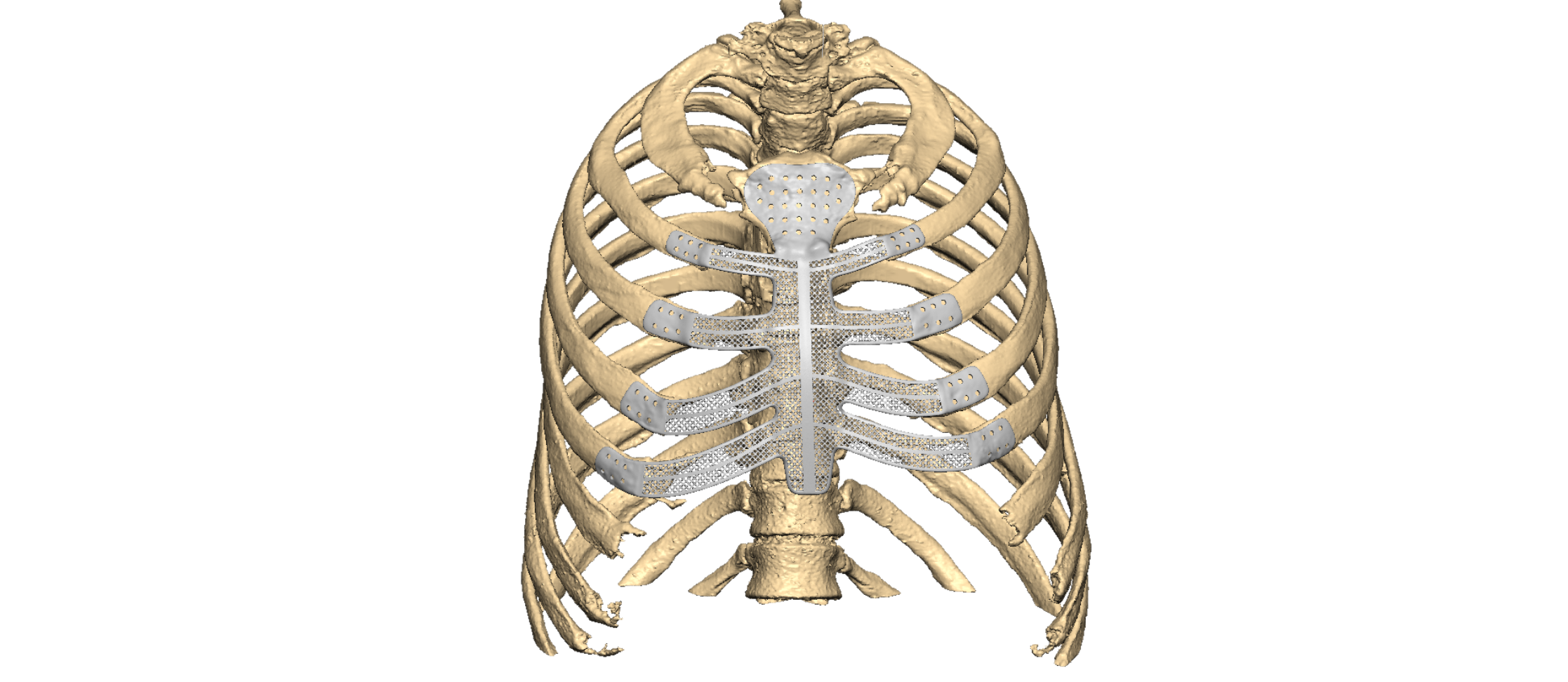 Primary malignant or metastatic sternal tumours are uncommon. A subtotal or total sternectomy can offer a radical form of treatment. The issue is to restore the structural integrity of the chest wall.
Here's one such case of a 43yr/M patient affected with a sternal tumour. The manubrium till the xiphoid process is affected with the tumour and needs to be replaced by a customised sternum implant similar to the shape of actual anatomy with the required strength and weight, in medical-grade titanium.
Dr. Arvind Kumar, Chairman, Institute of Chest Surgery- Chest Onco Surgery & Lung Transplantation Medanta Hospital, Gurgaon, approached our clinical engineers for a robust plan and precise reconstruction of a patient-specific implant.
We mapped out to Visualize, Plan, and then execute.
Visualisation:
To visualise the sternum anatomy and its neighbouring area, a high-resolution CT scan of adequate slice thickness and increment was used to 3D model the defect.
The region of interest was well captured in the scan and replicated as a 1:1 digital model for understanding the sternal tumour. The idea is to provide the self-explanatory model and help surgeons to make them visualize the defect which usually remains hidden in conventional 2D CT images.

Planning:
Once the 3D modelling of the images (segmentation) was completed, the plan was to lay down the removal of the tumour followed by reconstruction using a customised Sternum Implant.
Key steps involved –
• Tumour to be treated with subtotal sternectomy—resection of the sternal body with the adjacent sternocostal cartilage
• Keeping similar shape of sternum and rib part, pre-designed holes at patient-specific flanges for fixation with healthy bone via suturing and screws, as applicable.
Used single component Sternum-Ribs Implant (4 Bi-lateral ribs connected with sternum)
Further, Porous structures were provided to reduce the weight and at the same time ensure adequate strength.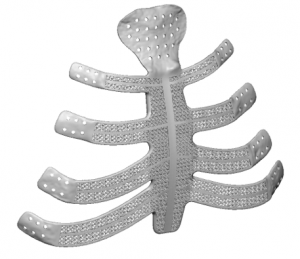 3D Printing:
Once the surgical plan was approved and finalised, the plan was translated to physical models to analyse the outcome. Pre-op, intermediate and post-op models were printed. The customised implant was printed in medical-grade titanium.
Conclusion:
Preplanning the surgical approach and use of the customised surgical guides and patient-specific implant, helped in achieving accurate reconstruction, reduced intra-operative time and faster recovery of the patient.
Dr. Arvind Kumar
Chairman, Institute of Chest Surgery- Chest Onco Surgery & Lung Transplantation Medanta Hospital